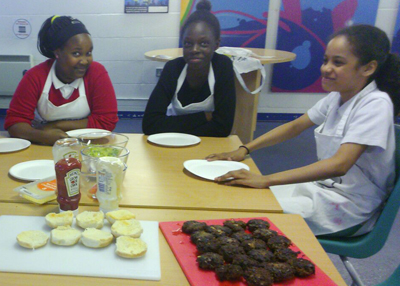 This weekend is set to be a scorcher so it's time to fire up the BBQ! Why not try making homemade beef burgers with this recipe, tried and tasted by the Girls Project at the Blue Hut.  Recipe taken from BBC Good Food
You will need:
540g/1lb 3oz minced beef chuck steak
25g/1oz chopped coriander
1 onion, chopped
1 tbsp Dijon mustard
1 free-range egg yolk
1 tbsp olive oil
salt and freshly ground black pepper
How to make:
Simply put all ingredients in a bowl and stir to combine
Then with your hands, shape the mixture into equal sized patties
Make sure grill is nice and hot! Then cook for 15 minutes, turning the patties over half way through.
We like to put the burgers on nice fresh burger buns and top with some cheese and a good dollop of ketchup.
Enjoy folks!